Winter Storm Blog
I will be leaving soon, so hopefully we all get one more great snowstorm before I leave for TX on Tuesday. Thank you for your prayers and for your thoughts. I appreciate it. I will back blogging when I can given that tech school asks a lot out of their airmen. I will do my best to keep you ahead of the next weather event after the next two months. Unfortunately it will be around spring time when that does happen, but regardless, we should have a couple more storms to track of significance. Stay tuned!




National Intellicast Radar Imagery




Regional Radar Intellicast imagery




HPC forecasted winter storm tracks

Link
NOAA NWS




Current upper air analysis

Winter Weather to impact SNE tonight through Sunday:

00z and 06z model runs have come into better agreement on a potential winter storm sometime late Saturday afternoon through Sunday morning. Models differ on exact details but accumulating snowfall is possible for SE MA including Cape Cod and the Islands. Also there is an inverted trough that will begin developing once the arctic front stalls over or near NYC NWward into Albany, NY CWA. Western CT/MA/VT could see some 2-4" regionwide with 5"+ in the eastern slopes of the Berkshires. Right now it would appear SW CT/Long Island/SE NY up through Albany, NY could see accumulations near or exceed 6" if the inverted trough slows down some and begins to pivot. An offshore low passing to the east of Nantucket, MA this morning is bringing some light virga into the offshore coastal waters approaching Nantucket, MA this morning. These should not bring any snowfall to the region. Models indeed bring the inverted trough northeastward tonight through the day on Saturday, but weaken this trough as the lift weakens. Therefore regionwide NW of a BOS-PVD corridor expect snowfall around 1-3", isolated 4" possible in heavier banding, and about a coating to an inch southeast of this corridor. It is this corridor that is expected to see the best snows from the SAT afternoon through SUN morning storm. If latest trends continue I see no reason why this can't get any more intense then currently modeled. 12z NAM shows almost an all out blizzard for SE MA up through BOS. By the way the 00z GEM/RGEM showed the same thing the 12z NAM showed a potential raging but small blizzard for south coastal region of MA and RI. Stay tuned, this could get bigger and more intense in later runs as intense energetic vorticity max attempts to phase with the polar disturbance as they reach the Delmarva peninsula. There are questions with timing and potential phasing, but if trends show us anything lately the last 3 weeks, do not think the trend to the west is over just because most models have something out to sea, in fact this morning model runs are quite opposite, they are trending closer with this energy. We could have a raging snowstorm on our hands tomorrow afternoon.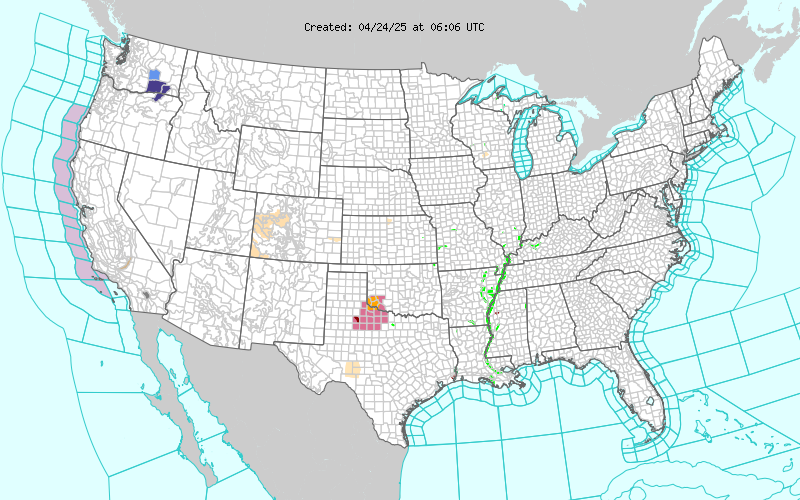 Country National Hazards Map

Link

Follow this link tomorrow night into Sunday, as this will help us determine where the third surface low tracks, latest 12z runs have this low very close to this buoy and the Benchmark.




Here is my Janaury 11-13th 2011 snowstorm map. I hope everyone stays safe and enjoys this snowstorm. Good luck everyone and depending on my schedule at tech school I will post as often as I can after mid March, thanks for all of the positive comments. It is only a two month hiatus, so it won't be that long. Thanks again, James.
Reader Comments
New Comment
Post Your Comments
Please sign in to post comments.
Not only will you be able to leave comments on this blog, but you'll also have the ability to upload and share your photos in our
Wunder Photos
section.
About TheDawnAwakening
| | |
| --- | --- |
| | This blog will be dedicated to the extreme weather that will impact the Eastern US coastline, including severe storms, hurricanes and winter snowstorm |
Tropical Blogs
Tropical Weather Stickers®
Local Weather
| | |
| --- | --- |
| | Pluie fine |
Previous Entries for 2014