We Have Snow but Not "The Blizzard"
After a day of rain, we now have about 1/2 inch of snow covering our deck. The only good thing aboat snow this time of year is that you know it won't last. Our temps tomorrow should be in the upper 40's so that should take care of the snow.

My husband just had a total knee replacement and will be discharged from the hospital tomorrow. The roads should be clear by then, at least i hope they are.
We've been able to get some biking in this month, even with the cold temps. My only requirement is that there is no ice or snow where I have to ride, or no strong winds.




The picture is of Lake Ovid at Sleepy Hollow State Park near Laingsburg. This is one of the places where we ride often. This particular day the weather was warm and sunny. The wind was about 15 mph out of the north, but after you ride for a few minutes, you don't feel it anymore.

Our forecast for this upcoming week doesn't sound like we'll have many good biking days but that can change. I don't usually put much stock in forecasts beyond 2 days in the future. I know how Michigan weather can be.

Tonight: Scattered snow showers before 2am. Mostly cloudy, with a steady temperature around 30. Blustery, with a west northwest wind between 20 and 22 mph, with gusts as high as 32 mph. Chance of precipitation is 30%.

Monday: Mostly sunny, with a high near 46. West northwest wind between 11 and 14 mph, with gusts as high as 22 mph.

Monday Night: Partly cloudy, with a low around 29. North wind at 8 mph becoming east.

Tuesday: A 40 percent chance of rain after 2pm. Mostly cloudy, with a high near 53. Southeast wind between 11 and 18 mph, with gusts as high as 28 mph.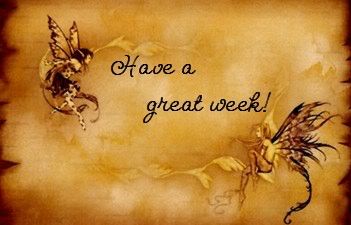 No reader comments have been posted for this blog entry yet.