Fabio a TS, Atlantic developement, Heat takes the nation again
Fabio weakens to a TS
Hurricane Fabio has now weakened to a tropical storm. Fabio is fastly fading and should be gone in the next two days. Fabio has 65mph winds, 994 mb
pressure, and is moving N at 8 mph. Fabio's satellite appearance is not looking good. His cloud temps have warmed and is becoming sheared. This is due to drier air, cooler waters, and higher wind shear. I think that Fabio will become post-tropical on Tuesday. With the 3 hurricanes the epac waters have cooled some. After Fabio no major developement is expected. A weak system could spin up since the mjo lingers in the area.



Possible Atlantic developement still perdicted
The GFS and ECMF both show a front that goes into the Atlantic over the next few days. Both models also show a few vorticies/lows along the front. The GFS has had more lows than the euro, but the euro still develops one low like the GFS. Any development would go out to sea. The lows would form in a marginally favorable enviorment. This enviorment is low shear, warm sst's, high pressure envirment, and average instability. The question is would the lows be tropical, sub-tropical, or non-tropical. I say the chances of a tropical storm are moderate since there is model support but an ify enviorment. Other than the frontal scenario there is no tropical cyclone formation expected for the next 2 weeks.


Special features
A blob of the E FL coast is associated with a ULL and one off the west coast as well. The ULLs could work down to the surface and at best make an invest/TD. This is not likely and models don't pick up on it. A seris of tropical waves are rolling off Africa. Some of the waves are loking juicier and the water is warm to hot out there. The SAL and lack of mjo prevents any major development. We need to wait a couple weeks before something can really get going.


Another heat wave
Another heat wave is taking aim on the US. The heat is already baking the plains and is ready to move east. Temops of 100+ degrees are being felt and forecasted across the midwest and great lakes. Heat advisories, watches, and warnings are in effect. Everyone should stay cool, stay hydrated, and hopefully stay inside. This round of heat is different as a cold front will quickly knock temps back down across the north. This same front is forecasted for possible tropical development in the Atlantic as stated above. The heat will put more stress on crops and the drought. The heat/ cold front will also provide a focus for severe t-storms.
The storms will be across the northern 1/3 of the country. Storms could contain large hail, strong winds, and a tornado or two.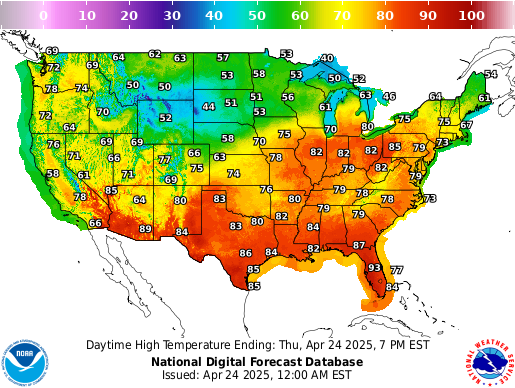 Reader Comments